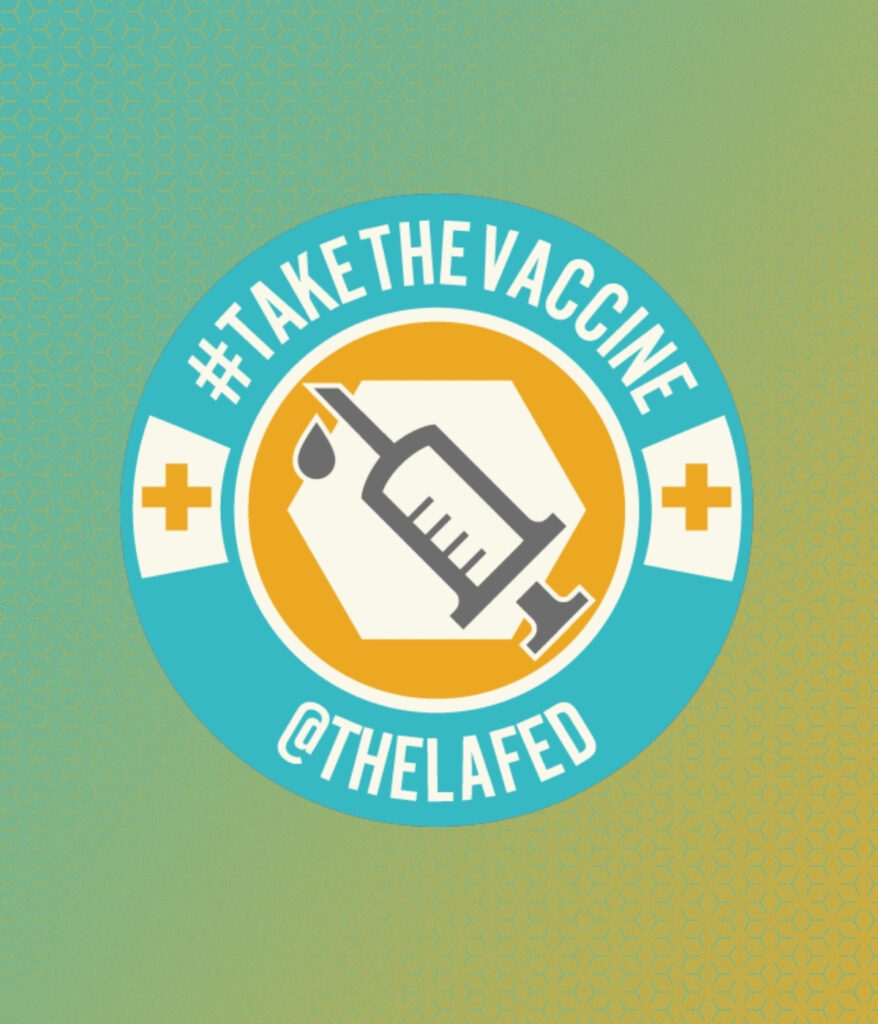 ATTN: 1000 VACCINES AVAILABLE BY APPOINTMENT THIS SATURDAY (4/10) AT PORT OF LA
Through a joint effort between the Los Angeles County Federation of Labor, AFL-CIO, Port of Los Angeles, and Curative, 1,000 people will be receiving Johnson & Johnson vaccinations with an appointment 9 AM – 4 PM. All eligible folks are welcome to sign up – remember, you only need one J&J shot!
SIGN UP FOR AN APPOINTMENT
We are proud to announce that in just four weeks, the LA Fed has vaccinated over 4000 workers at our walk-up vaccination clinics at our offices in Pico/Union. An average of about a lifesaving 1000 vaccines a day. This could only have been done through our partnership with St. John's Well Child and Family Center and the hard work of our affiliates and their union members.
And now, we are partnering with even more organizations across LA County to help union members and non-driving community members #TakeTheVaccine!
Having Problems Getting an Appointment?
We will continue to host vaccine distributions at our offices on Tuesdays and Thursdays and are working with additional partners to host other sites around the county. If you would like to get alerts about open vaccine appointments through the LA Fed, as well as to send you links to other potential vaccination locations, click here to sign up for our waiting list.
SIGN UP FOR WAITLIST
Already got the vaccine? Waiting? Not getting one?
Let us know your thoughts about the COVID-19 vaccine, whether you are choosing to get one or not, and if you are, your experience navigating the appointment process so far.
Take the Survey
Since the beginning of the pandemic, working people have taken the brunt of the crisis. While some were able to shift their lives to remote work, others experienced detrimental job loss, and others, loss of loved ones.
But through it all, the Labor Movement stepped up to meet the needs of Los Angeles together with our nonprofit partners, the Miguel Contreras Foundation and Labor Communities Services. We created food distributions all across our county, feeding over half a million individuals, and accessible clinics, bringing the life-saving vaccine to frontline workers who stepped up and continued going to work to keep food on our table, deliver critical goods, and keep our society running.