Los Angeles County Federation of Labor Launches People's Project At The 2022 Workers Congress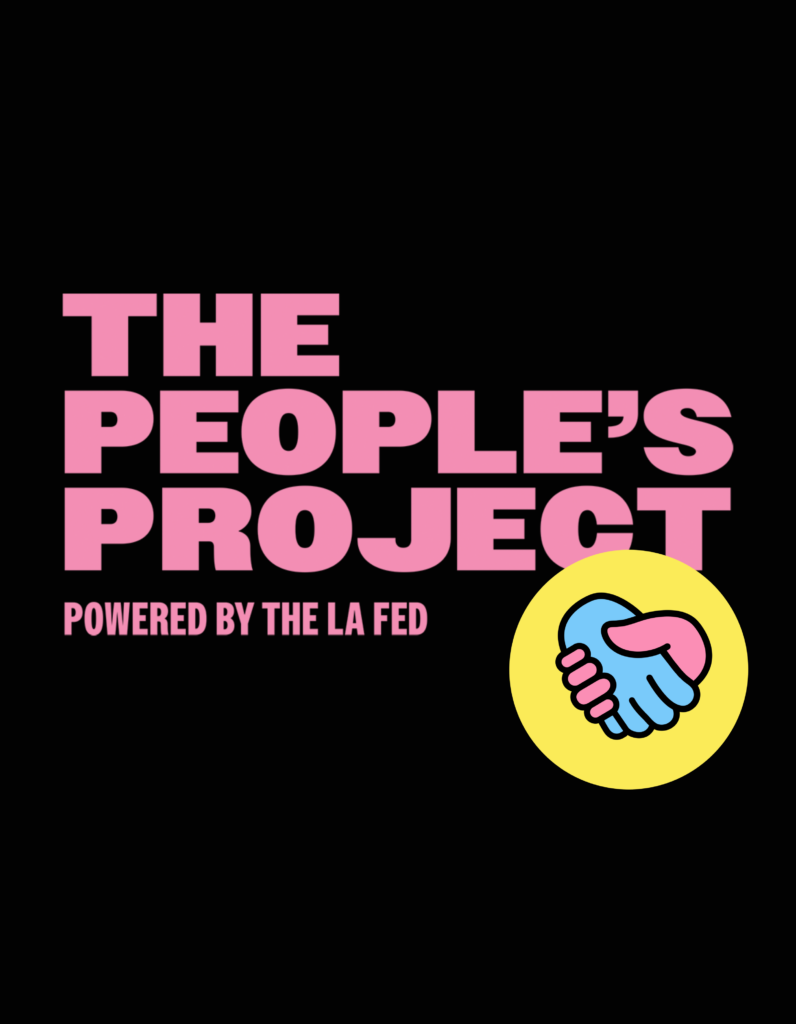 The People's Project will be LA County's largest mutual aid network providing vital services to over 2 million Angelinos
Yesterday, at the Los Angeles County Federation of Labor's 2022 Workers Congress in Downtown Los Angeles, President Ron Herrera launched The People's Project. The first and largest project of its kind in the history of Los Angeles, The People's Project will reach over 2 million workers by connecting them to vital aid and services such as rental assistance, child care, housing, mental health services, housing, and more.
Additionally, The People's Project will train hundreds of essential union workers to be the first point of contact to assist workers and communities in accessing the resources they need. It will also conduct a massive outreach project throughout the County of Los Angeles to ensure that community resources are being distributed equitably and that our underserved communities are receiving the services they need most.
"Throughout the COVID-19 pandemic, it was the Los Angeles Labor Movement that led the effort to help those in need," said Ron Herrera, President of the Los Angeles County Federation of Labor. "When it was nearly impossible to find PPE, food, N-95 masks, gloves, and hand sanitizer, we rolled up our sleeves and went to work. With the People's Project, we are putting the power of the Labor Movement and our solidarity to work for those who need it most."
"Black and Brown communities are an integral part of Los Angeles County. Unfortunately, they also live with a historical legacy of poverty, homelessness, and discrimination," said Dr. Melina Abdullah of the California Faculty Association. These issues impacted our communities before the pandemic, but now our society's collective awareness has grown, recognizing the need for genuine systemic change. I am excited that the People's Project has the potential to empower millions of people of color throughout Los Angeles County, in particular, Black and Brown Women to get the resources they need so that our communities can thrive."
"Our work has the potential to change millions of people's lives for the better in LA County," said Becky Alvarez, People's Project Mutual Aid Director. "By organizing person to person, block by block we are getting a true understanding of what working families in LA County need in order to thrive and live with dignity and respect. The pandemic shined a light on societal ills that had been present in our neighborhoods for decades. I'm excited that we are now rolling up our sleeves and getting to work to build the power of working people to make a lasting change that will benefit our communities for generations to come."
"When the pandemic began in 2020 and our economy was shut down, I was laid off from my job as a hotel housekeeper," said Victoria Vergara, a member of UNITE HERE Local 11. "Although times were tough, the Labor Movement stood with me and my coworkers. They helped us get food, PPE, and medical testing. We were also able to win recall retention to ensure that our jobs were protected and that we could come back to work when it was safe to do so. It's exciting to see that through the People's Project, the Los Angeles County Federation of Labor will expand its reach even more, empowering millions of working people in LA County to get the support they need to live healthy and meaningful lives."
Visit PEOPLESPROJECT.LA for more information.
The Los Angeles County Federation of Labor is a federation of over 300 affiliated union and labor organizations representing more than 800,000 members, each with their own unique story and background. We stand united in our mission to build a movement for justice committed to protecting the rights of working people and improving the lives of our families and communities.
***Please CLICK HERE to access photos from the launch. Photo credit: The Los Angeles Federation of Labor***