BCTGM Local 37 Members at Jon Donaire Ratify New Contract; Strike Ends in Victory for Workers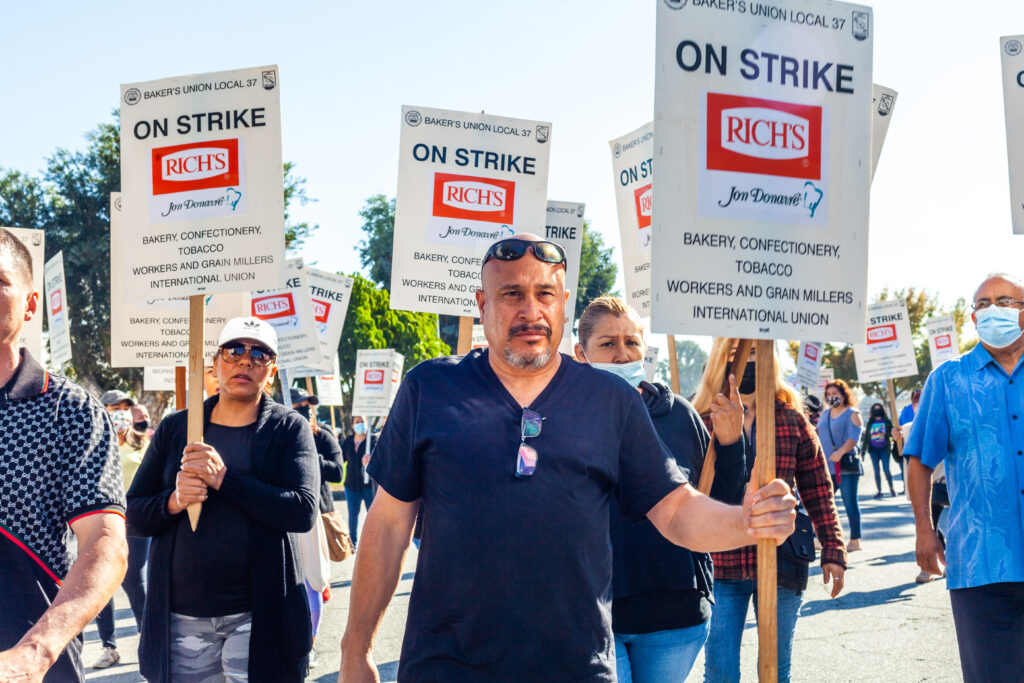 BCTGM Local 37 members on strike against Rich Products-owned Jon Donaire Desserts plant in Sante Fe Springs, CA voted to ratify a new collective bargaining agreement, bringing an end to the strike that began on November 3, 2021.
Reflecting on the vote to ratify the new agreement, BCTGM International President Anthony Shelton stated, "This has been a long and difficult fight for our striking members and their families. With each new day on that picket line, fighting for what they deserve, our members grew in strength, courage and determination. The Jon Donaire members made enormous sacrifices in order to achieve a fair contract that provides significant wage increases, maintains their excellent health insurance and improves working conditions.
The BCTGM is grateful for the tremendous fraternal support we received from across the labor movement throughout the country— from Los Angeles to Buffalo, N.Y., the backyard of Rich Products. We thank President Liz Shuler and the AFL-CIO, the Los Angeles County Federation of Labor, the New York State AFL-CIO and the Western New York Area Labor Federation, AFL-CIO, which collectively helped bring about this victory through unwavering support and solidarity."
The campaign had captured the national spotlight over the last month with national figures such as Senators Bernie Sanders, Cory Booker, and Alex Padilla urging Rich's Desserts, parent company of Jon Donaire, to end the strike and provide workers a fair contract.
The BCTGM represents working men and women at some of the best-known companies throughout the U.S. and Canada. We represent manufacturing, production workers, maintenance and sanitation workers in the bakery, confectionery, tobacco, and grain milling industries in North America.