All Events
The Miguel Contreras Cinco de Mayo Awards 2023
6:00 pm – 10:00 pm
Location

Union Station, 800 N. Alameda St.
Los Angeles 90012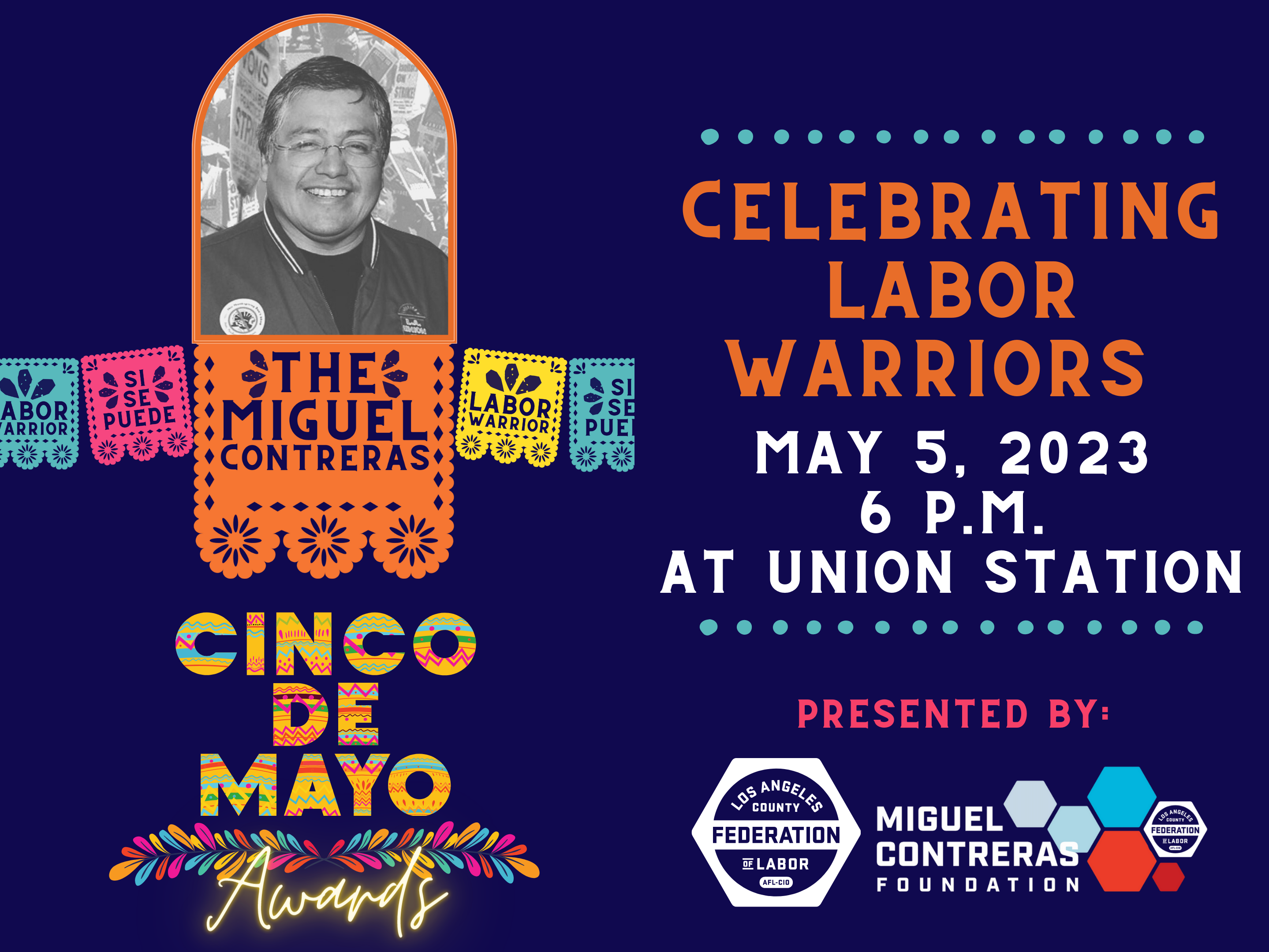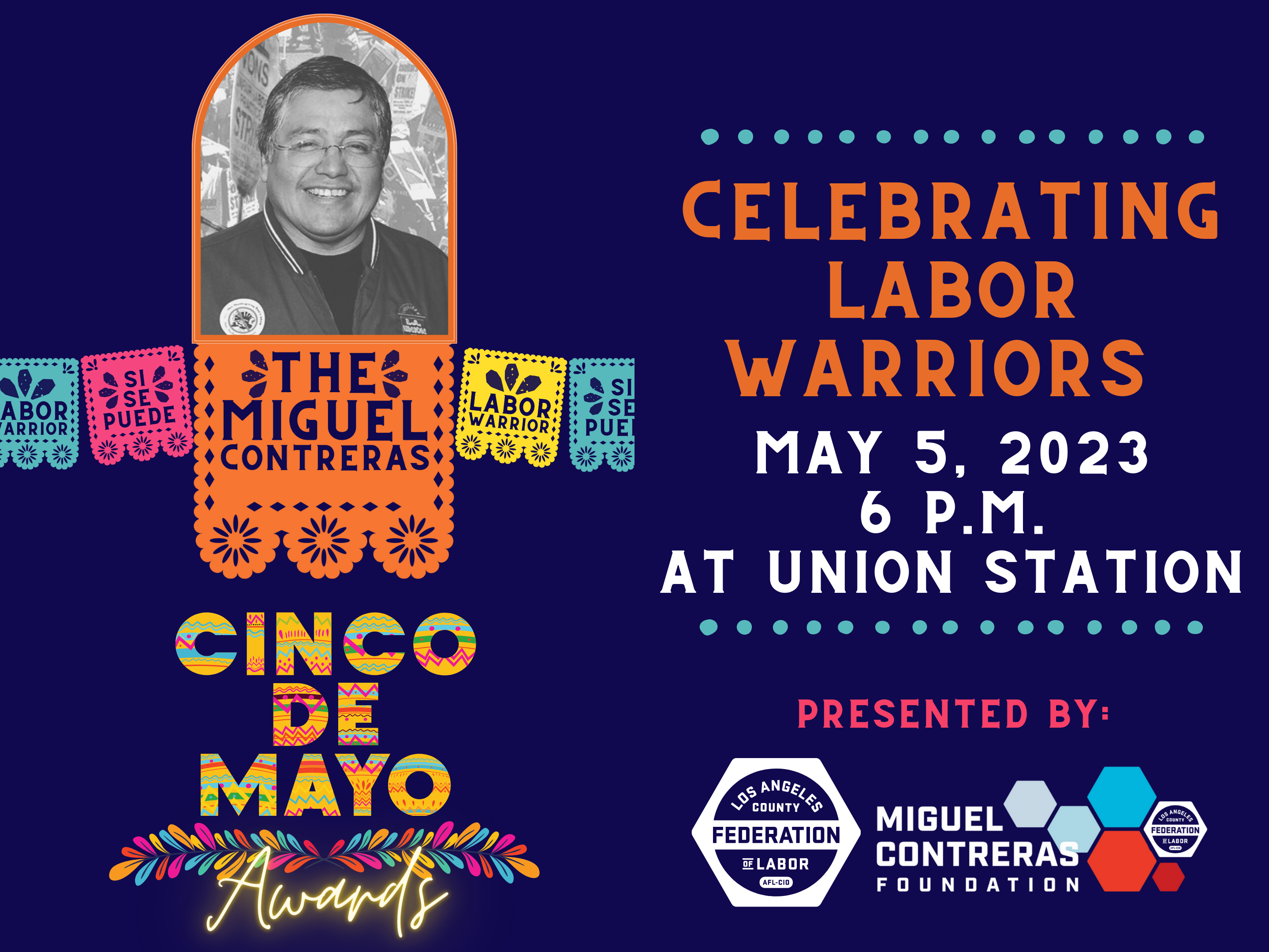 The Miguel Contreras Cinco de Mayo Awards 2023
Join us for The Miguel Contreras Cinco de Mayo Awards 2023 on Friday, May 5, 2023 where we will be "Celebrating Labor Warriors" of the Los Angeles Labor Movement. This inaugural evening event will be a dedication to the legacy of the late labor activist and legendary President of The Los Angeles County Federation of Labor, Miguel Contreras, via an awards ceremony that recognizes the Los Angeles labor leaders continuing his work. It will also serve as our major Joint Fundraiser supporting the work of the LA Fed and its associated program the Miguel Contreras Foundation. Please see donation and ticket information on the sponsorship packet, then hit the button below to register:


We are recommitting ourselves to being "Labor Warriors". We will hear from Chair, Senator Maria Elena Durazo and Co-Chair, President Yvonne Wheeler as well as the following: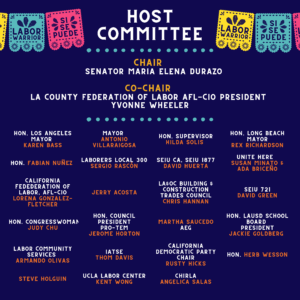 We want to give a special thank you to our sponsors for making this event possible
Labor Warrior Sponsors
Miguel Contreras Sponsors
Si Se Puede Sponsors
La Huelga Sponsors
For more information, please contact Rosie Cruz at rosie@thelafed.org or Hilda Delgado at hdelgado@actumllc.com.