All Events
The LA Fed MLK Celebration 2023
8:00 am – 11:00 am
Date

Saturday, January 14th

Location

InterContinental Hotel, 900 Wilshire Blvd
Los Angeles 90017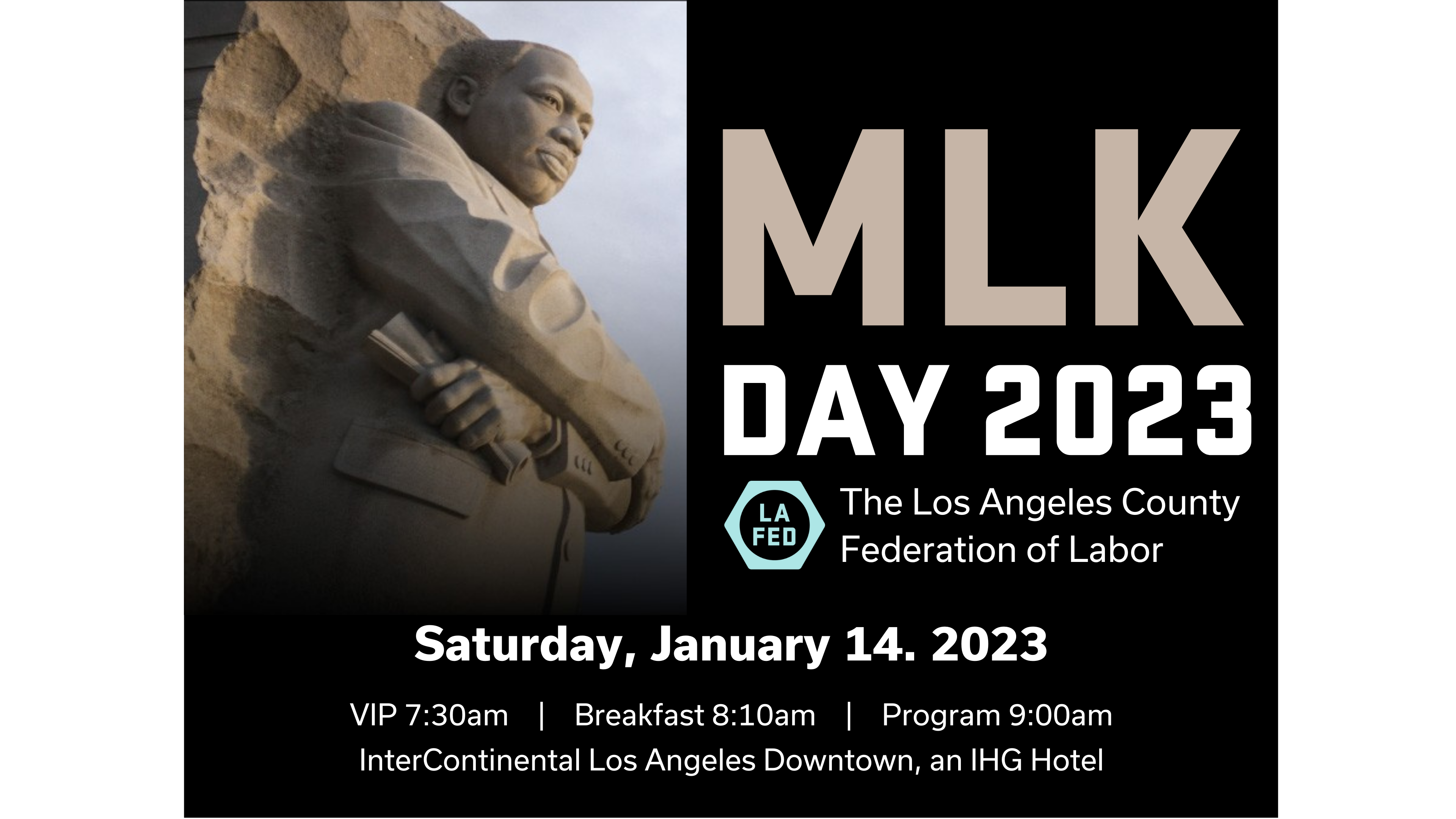 2023 LA Fed MLK Celebration & Parade
Join us for the return of our Annual MLK Day Breakfast on Saturday, January 14, 2023 where we will be celebrating the "Past, Present and Future" of the Civil Rights and the Labor Movements. This Breakfast not only helps us to refocus on our mission for the next year, but is also a major Joint Fundraiser supporting the work of the LA Fed and its associated programs Labor Community Services and the Miguel Contreras Foundation. Please see donation and ticket information on our registration page.
We are recommitting ourselves to the idea that "Civil Rights are Forever Right". We will hear from Labor Leaders such as AFSCME President, Lee Saunders; Long Beach City Employees Union IAM 1930's President, Natalie Gonzalez; and of course our very own President of the LA Fed, Yvonne Wheeler. Mayor Karen Bass will also be answering questions during a Q&A with Special Guest Host, Yvette Nicole Brown.
We want to give a special thank you to our sponsors for making this event possible:
For more information, please contact Rosie Cruz at Rosie@thelafed.org.