All Events
Volunteer
NO on the Recall: Volunteer Kickoff & Canvass
9:00 am – 1:00 pm
Date

Saturday, August 7th

Location

Los Angeles County Federation of Labor, 2130 James M Wood Blvd.
Los Angeles, CA 90006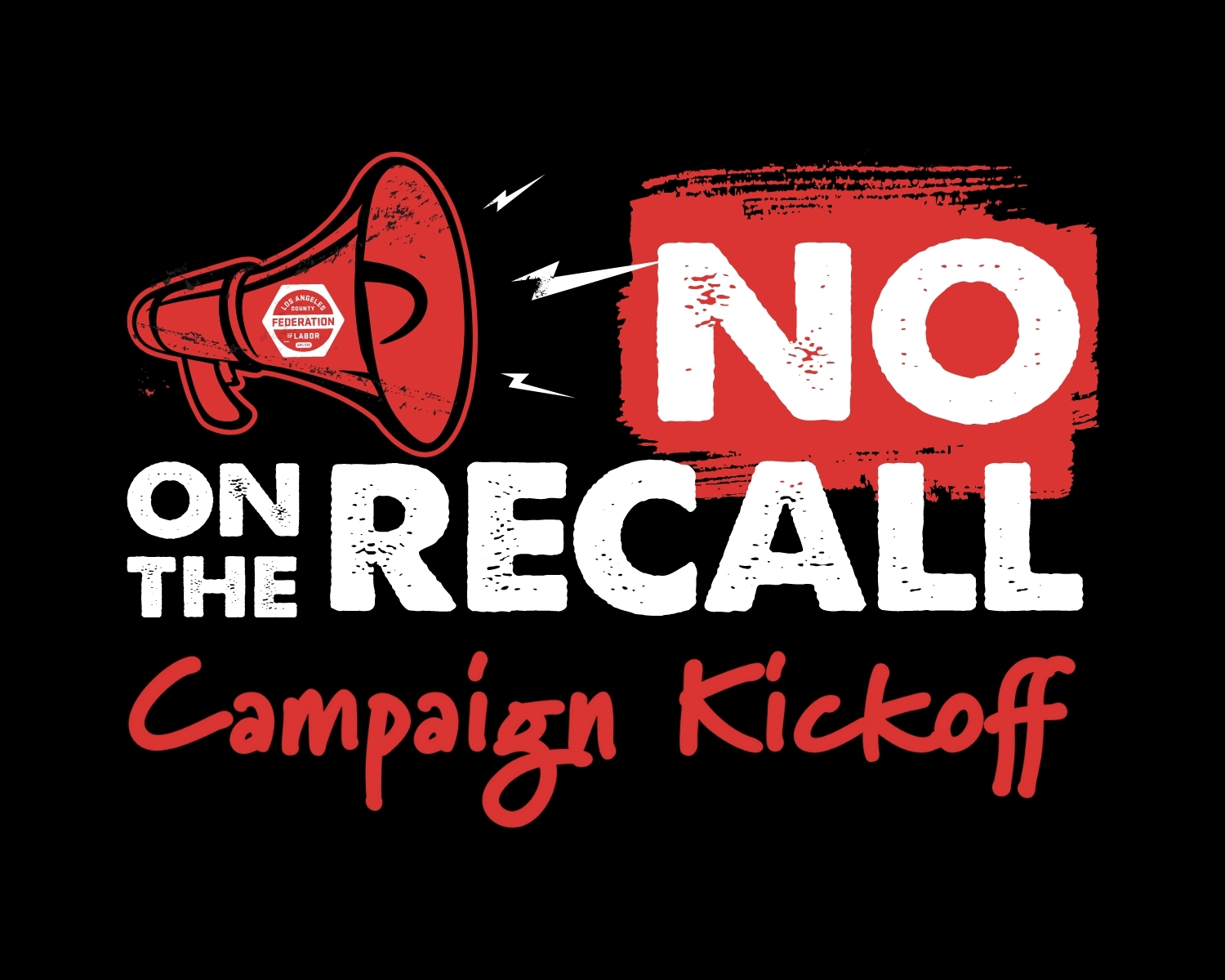 Union members and working families say NO ON THE RECALL.
We need all hands on deck to stop it.
Join special guests, labor leaders, workers, and allies at the LA Fed office to beat back the Anti-Worker Recall as we kick off the start of our NO on the Recall volunteer campaign!
(Continental breakfast will be provided, and there will be limited edition t-shirts, raffle tickets, and much more!)
[Note: Parking will be just down the street – check your confirmation email for the address.
PPE will be provided and local guidelines observed.
For those planning to volunteer after the rally, canvassing will be in South LA. You will return to The LA Fed at the end of your shift.
Please come prepared with comfortable shoes and a fully charged cell phone, as you will be downloading the canvassing app to your personal phone (data rates may apply; link to download the app will be in your confirmation email).]