All Events
The LA Fed MLK Celebration 2022
9:00 am – 11:00 am
Date

Saturday, January 15th

Location

InterContinental Hotel, 900 Wilshire Blvd
Los Angeles 90017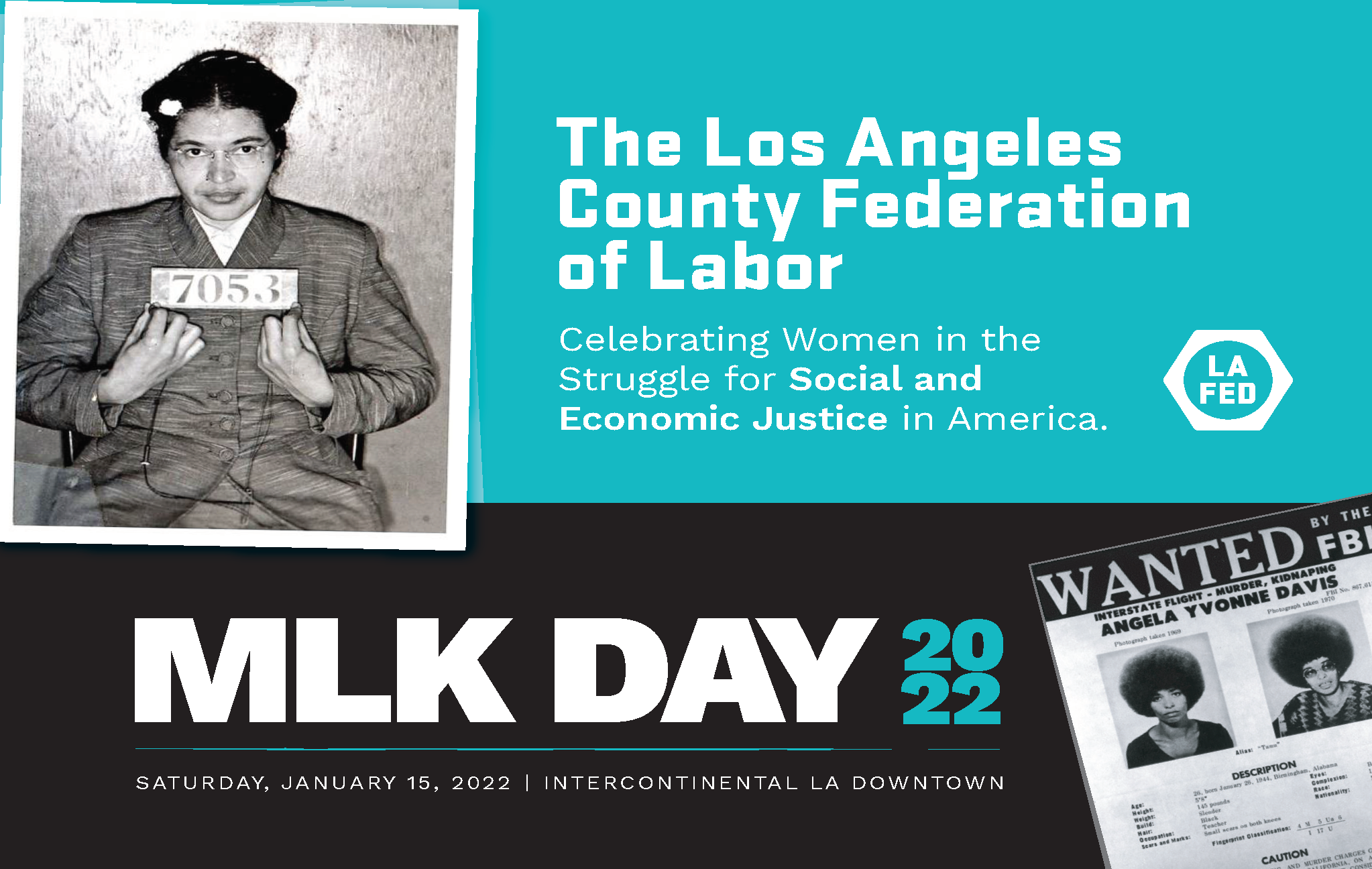 2022 LA Fed MLK Celebration Cancelled
After much thought and careful consideration, we regret to announce that the Los Angeles County Federation of Labor, AFL-CIO, is canceling our upcoming 2022 MLK Celebration.
Over the last week, we have been in discussion with union leaders, city officials, and health experts at every level, with each raising serious concerns over the spike in COVID-19 infections. Health experts agree that the new Omicron variant is highly transmittable among the vaccinated and unvaccinated, and due to the numerous risks of holding such a large event, we were left with only one choice: prioritizing public health.
Our top priority will always be to protect our guests, our speakers, and the hundreds of workers who make this incredible event possible. This is why we made what was a difficult decision, but ultimately one that we felt was the right one. 
While the physical breakfast may be canceled, the spirit of MLK lives on, and that doesn't stop us from living out the values of Dr. King this month and beyond. We look forward to celebrating with you all in the future as we continue to fight for working families in Los Angeles.
Please contact LA Fed Chief of Staff Justin Wesson at justin@thelafed.org with any questions.