All Events
The LA Fed MLK Celebration 2021
9:00 am – 11:00 am
They are smiling from Heaven, and on November 3, 2020, their inspiration moved the struggle forward. Come join us to celebrate the difference we have made united together and their continued inspiration that drives us.
We are excited to announce The LA Fed's Dr. Martin Luther King Jr. Virtual Celebration on Saturday, January 9, 2021, at 9 AM (PST)!
This year, we are honored to welcome…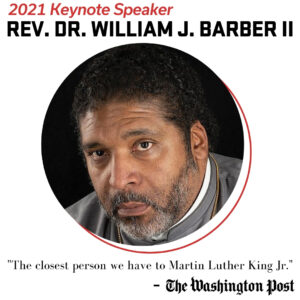 Thank you to our generous sponsors!
Diamond Sponsors
Platinum Sponsors
Gold Sponsors
Silver Sponsors
Bronze Sponsors
AFGE District 12
AFGE Local 1061
AFGE Local 2429
AFSCME Local 3090
AFSCME Local 3672
AFSCME Local 3672 L.A. City Executive
AFT Local 1521A College Staff Guild
AFT Local 6041 Hawthorne Federation
American Fed. of Musicians Local 47
Assemblywoman Luz Rivas
Congressmember Karen Bass
CSEA 477
FORUM
IATSE Local 839, The Animation Guild
IBEW Local 45
Lisa Calderon For Assembly
MAPA AFSCME Local 1001
Marine Engineer's Beneficial Association PCD-1 AFL-CIO
NALC BR 24
Teamsters Local 2010
Teamsters Local 911
WSRJB Workers United SEIU
Copper Sponsors
AFM Local 47
CA State Senate
IATSE Local 729
LA Voice
OC Labor Federation
Office of Assemblymember Al Muratsuchi
PPOA
Senator Ben Allen
SGVCC
Teamsters Local 542
UCLA LABOR CENTER
Community Sponsors
Aava Dental
Blue Shield of California – Labor and Trust
California State Assembly Autumn Burke
California State Assembly Ed Chau
California State Assembly Laura Friedman
California State Assembly Mike A. Gipson
California State Assembly Reggie Jones-Sawyer
Coalition of Labor Union Women
LAANE
LAUSD
LAUSD Board Member District 1
National Black Worker Center
If you are interested in attending, please contact your principal officer to RSVP for your local or organization. Sponsorship commitment information is in the RSVP link below. The deadline to RSVP is Tuesday, December 29, 2020.
For any inquiries or questions, please contact Denise Gonzalez at denise@thelafed.org or 213-381-5611.