All Events
Shattering The "Latino Vote" Myth / Destruyendo El Mito Del "Voto Latino"
10:00 am – 11:00 am
Date

Wednesday, December 9th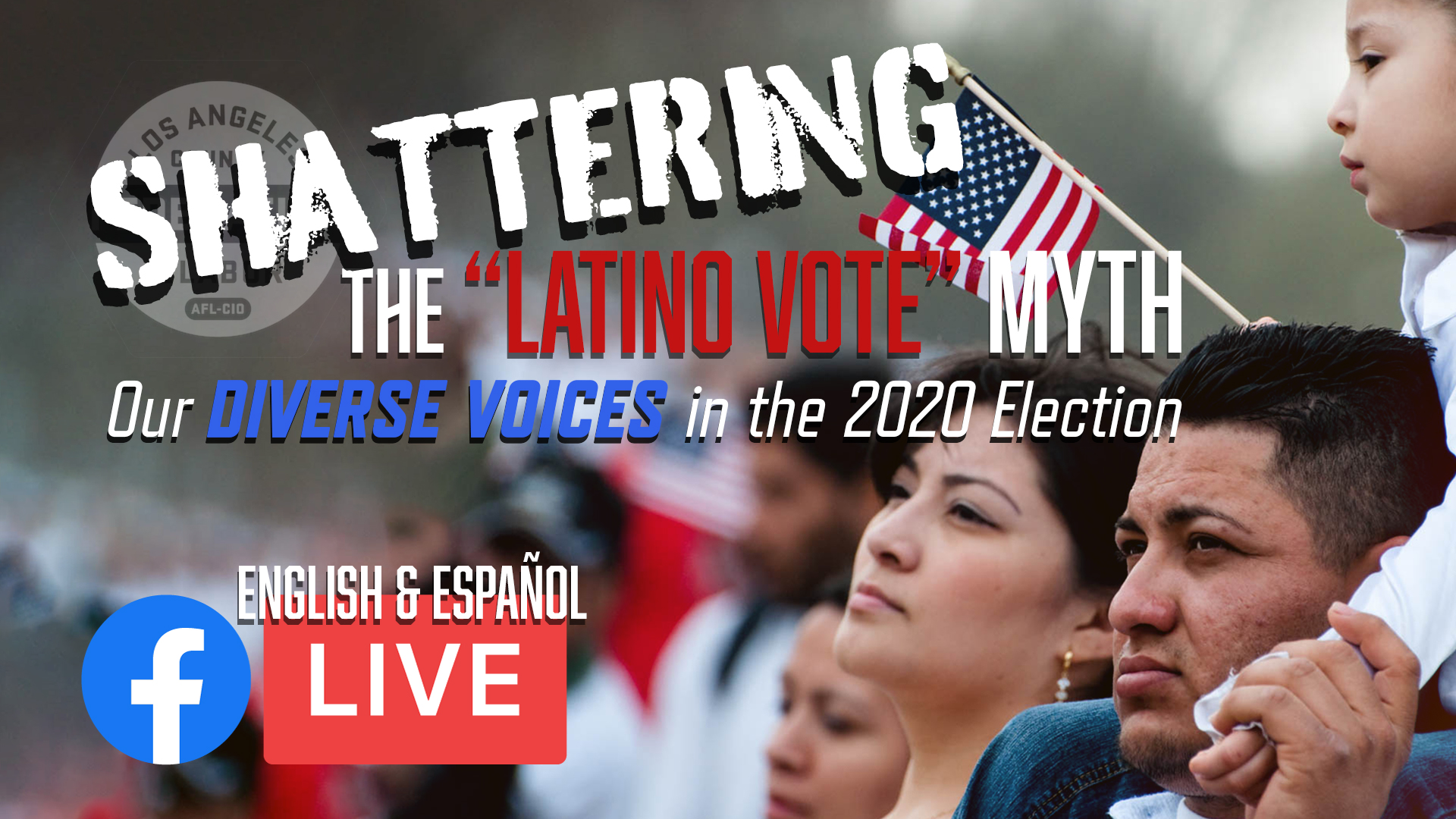 http://facebook.com/thelafed/live(Este evento será en inglés y español. Traducción al español debajo.)
Latinos played a critical role in the 2020 election voting in record-breaking numbers, helping to save American Democracy.
In the aftermath of this historic election, news outlets and media pundits across the country have spoken about the "Latino Vote" in broad generalizations demonstrating a misunderstanding of the diversity and complexity of Latino voters in the U.S.
Join us on Facebook Live for an in-depth discussion with key Latino labor, community, and political leaders from across the U.S. highlighting the diverse voices of Latino voters and the future in U.S. politics.
Hosted by the Los Angeles County Federation of Labor and La Opinión
______________________
Los Latinos jugaron un papel fundamental en la votación de las elecciones de 2020 con cifras récord, ayudando a salvar la Democracia Estadounidense.
A raíz de esta histórica elección, los medios de comunicación y los expertos de los medios de todo el país han hablado sobre el "voto latino" en amplias generalizaciones que demuestran un malentendido de la diversidad y complejidad de los votantes Latinos en los Estados Unidos
Únase a nosotros en Facebook Live para una discusión en profundidad con líderes sindicales, comunitarios y políticos claves de todo Estados Unidos, destacando las diversas voces de los votantes latinos y el futuro de la política estadounidense.
Alojado por Los Angeles County Federation of Labor and La Opinión