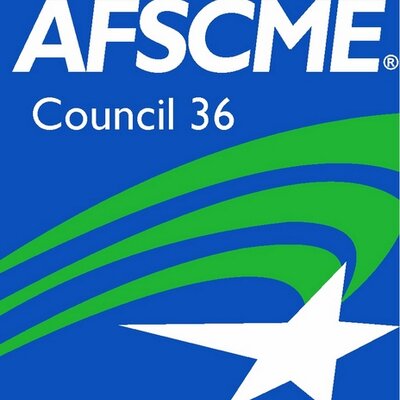 AFSCME DC36
Data Information Processor
The American Federation of State, County and Municipal Employees (AFSCME) is the country's largest public employees' union. AFSCME is the largest affiliate of the national AFL-CIO, with more than 1.3 million members and an overall representation of more than 1.8 million public employees in 46 states the District of Columbia and Puerto Rico. AFSCME is the fastest growing union in the United States and is committed to achieving employee dignity and improving the working conditions for workers throughout this country.
AFSCME Local Unions in Southern California are joined together in AFSCME District Council 36 to provide professional field representation, coordinated contract campaigns, political action and organizing. The Local Unions affiliated with AFSCME District Council 36 represent more than 25,000 public sector workers in 60+ Local Unions. Members in affiliated Local Unions work for county governments, cities, courts, school districts, special governmental districts, and transportation agencies.
Job Description
This assignment is for in office assignment in the Los Angeles area located in Vernon, CA. area servicing various AFSCME 36 Public and Private Sector affiliates as assigned
Job Duties 
AFSCME District Council 36 is seeking candidates for a full time Data Information Processor opening. The Data Information Processor is responsible for entering new union member information, implementing union member pay raises/union dues deductions on employer's computing platforms, and running database reports as needed by supervisor and field staff. Additional duties shall be to update contact information for members, local leaders and submit to the International for data maintenance; upload union dues from data employers into Quick Base; Maintain LA County members' dues increased and report to their Auditor division. Provide reports as requested with approval from the Executive Director for membership information and lists, manage correspondence in coordination with Business Representatives for membership; answering questions via emails, telephone verification of union membership, assist with additional duties in the clerical unit such as mailings incoming and outgoing mail, and landline call coverage.
Additionally, under the direction of the Executive Director, the Data Information Processor will work to identify and troubleshoot recurrent problems of the Quick Base operating system. Additional duties as assigned.
The ideal candidate will be meticulous, committed to accuracy, a collaborator and have prior substantive work experience utilizing Excel/software database languages. Must be able to multiple tasks and organize and prioritize workload efficiently.
This position is included in OPEIU collective bargaining agreement and offers excellent benefits including health and dental care plan, long term disability insurance, 401k, and a defined benefit pension. Salary range is $19.81 per hour.
Requirements
Minimum of 60 units of undergraduate coursework completed.
Must have accurate typing skills with a speed of 50 WPM or better.
Excellent attendance is required; Ability to lift over 20 lbs.
Must be trustworthy, have effective communication and customer service skills.
Strong analytical, problem-solving and organization skills.
Excellent verbal, written, and interpersonal communication skills.
Detail and deadline oriented.
A team player.
Salary Range 
1st YEAR- $ 19.81 per hour. This position is representative by OPEIU Local 537.
To Apply:
Submit résumé to:
AFSCME District Council 36
3375 E Slauson Ave
Vernon, California  90058
ATTN:  Executive Director 
Email: HR@AFSCME36.org
AFSCME District Council 36 is an equal opportunity employer committed to a diverse workforce.