Support COVID Policies To Help Frontline Workers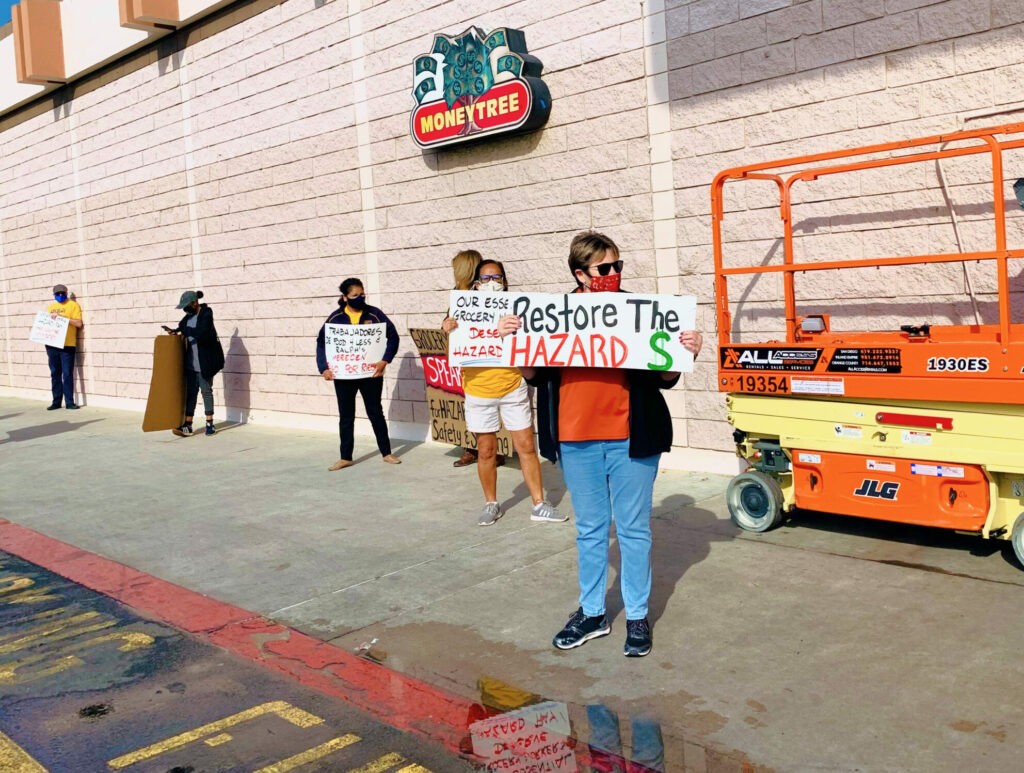 With all your support and the hundreds of emails continuing to come in from the LA labor movement, the Los Angeles County Board of Supervisors approved the motion by Supervisor Hilda Solis to extend Supplemental Paid Sick Leave protections at the January 26 meeting!
Now, the Hero Pay motion that has been under consideration by the Board will be voted on once aagain this Tuesday, February 23, 2021.
Similar policies have now been passed across the LA area in Long Beach, Pomona, Montebello, Santa Monica, and by LA City Council. Unfortunately, business interests and giant grocery chains that have greatly profited during the pandemic are pushing back with shameful scare tactics, threatening lawsuits and store closures to avoid paying their workers fairly.
The COVID-19 pandemic continues to ravage our communities and put the safety and lives of working families at risk. During just this year so far, LA County has reported over 300,000 cases. Until vaccines reach massive widespread distribution, frontline workers remain at risk
That's why your help and continuous action have been immensely critical in passing these historic ordinances during this pandemic. Let's show our frontline workers even more support at the county level and show these companies that we won't back down until their workers get the respect they deserve.
(It takes less than one minute!)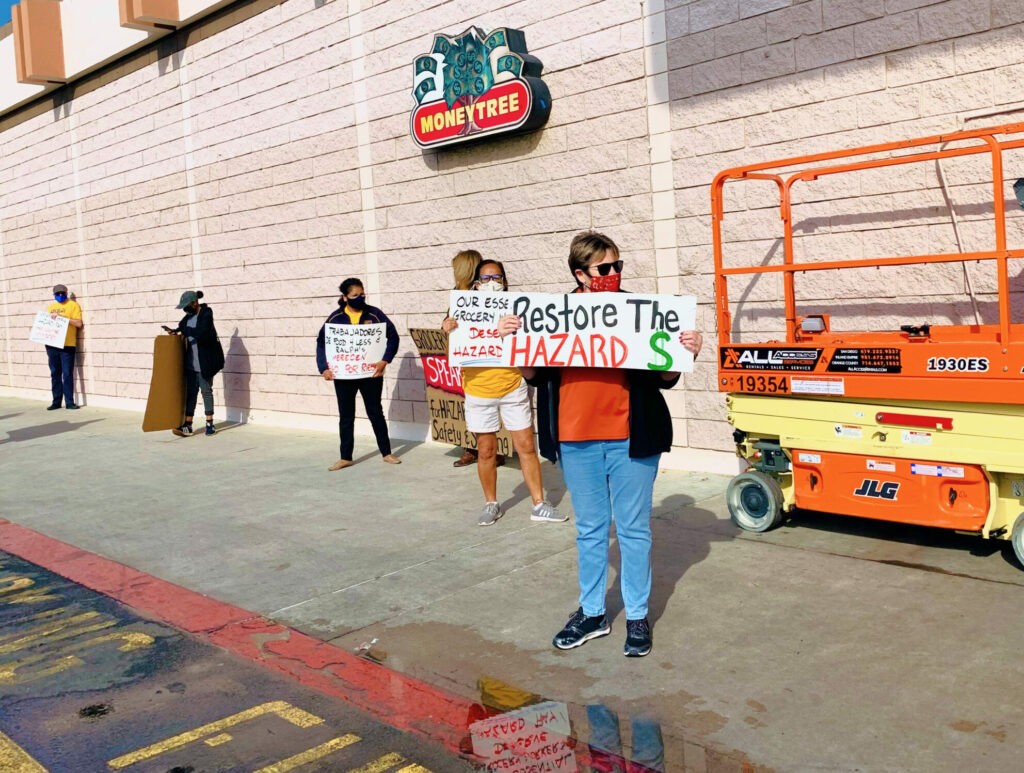 LA County's Frontline Workers Need Hero Pay Now
I support our frontline grocery and drug retail workers.
[Please note: Because messages to elected officials are most impactful from their constituents, this form requires Street Address and Postal Code to direct the message to your district's Supervisor. It also requires Prefix due to required fields on some officials' submission processes.]
---