Work Shouldn't Hurt: CA Needs AB 701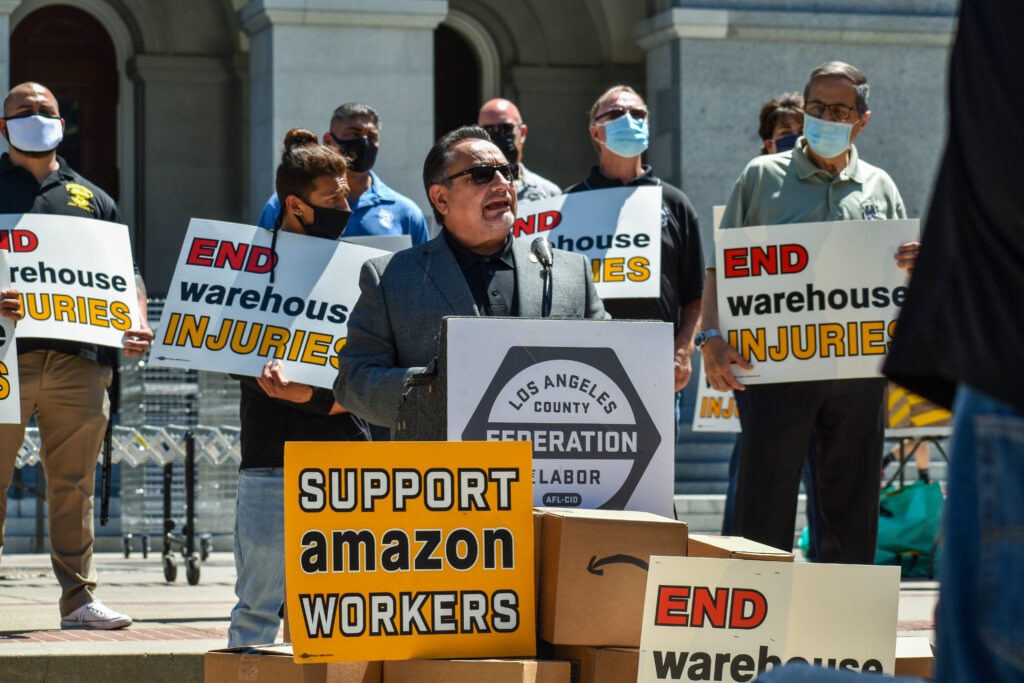 It's time we demand better from these companies and step up to protect workers' lives and safety. Sign our petition and tell legislators to pass AB 701: the Warehouse Workers Protection Act.
Even before the pandemic, 250,000 warehouse workers throughout California did some of the most dangerous and back-breaking work. Now, risking COVID-19 to keep our state supplies and fed, frontline warehouse workers are suffering serious workplace injuries and illnesses at soaring rates. Brutal quotas and work speed at corporate giants like Walmart and Amazon force workers to perform at a rate that is dangerously unsafe.
What are the results of these inhumane work speeds? Debilitating injuries to workers' backs, limbs, joints, and mental health. Amazon's own records show that its workers are injured on the job at double the average rate of the general warehousing industry, and triple the average rate across all private employers. In fact, Amazon warehouse workers are injured more frequently than coal miners, lumberjacks, trash collectors, and police officers. And the problem appears to be getting worse, with injury rates in Amazon warehouses increasing by 33% between 2016 and 2019.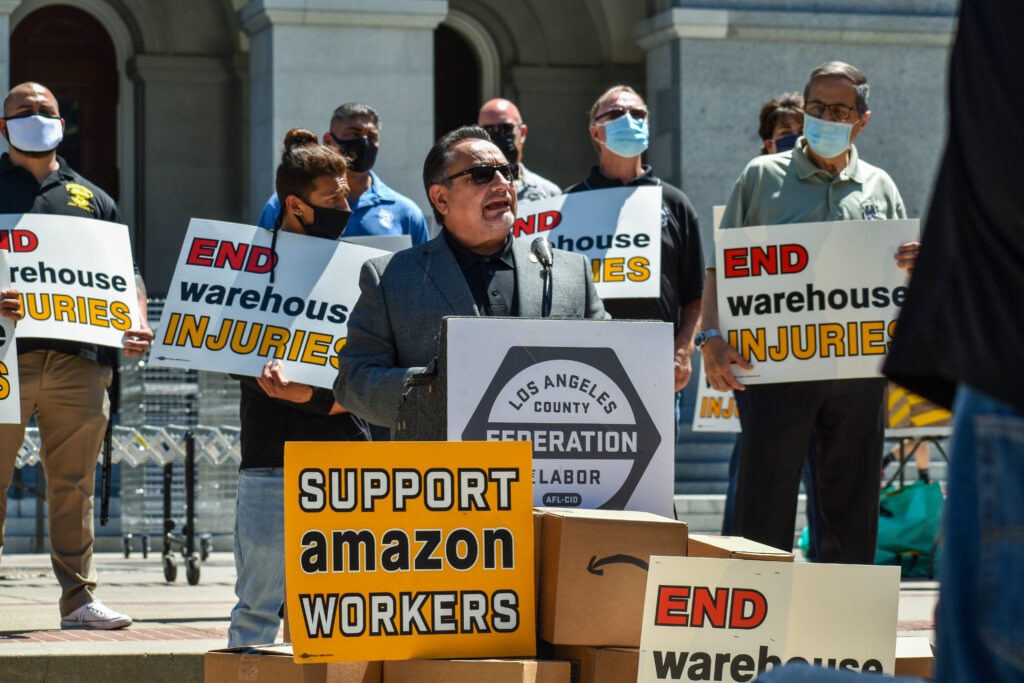 Tell Our Leaders: California Needs AB 701!
Sign The Petition
Warehouse workers have long performed some of the most dangerous and back-breaking work, suffering job-related injuries at rates almost double the average across private industry, more so than in mining, forestry, and logging, or construction. The rapid growth of online shopping and on-demand delivery has supercharged the dangers for warehouse workers, bringing increasingly brutal work speeds and soaring serious injury rates, in particular at booming e-commerce giants such as Amazon and Walmart, which are among the very largest private employers in California. AB 701 would help to protect warehouse workers by requiring employers to disclose quotas and work speed standards to workers and state enforcement agencies. It would prohibit employers from penalizing workers for complying with health and safety laws. AB 701 would also direct Cal/OSHA to create a standard for the industry to minimize injuries among warehouse workers and provide stronger rights and protections against arbitrary and abusive work quota systems.
Dear California Assemblymembers,
I am calling on you to support AB 701 (the Protect Warehouse Workers Act), a bill to help protect warehouse workers from debilitating injuries due to dangerous work speeds and quota requirements. Right now, this fierce competition for retail market share is driving down workplace safety across the logistics industry and leaving workers with debilitating injuries. California must demand better from these companies.
---