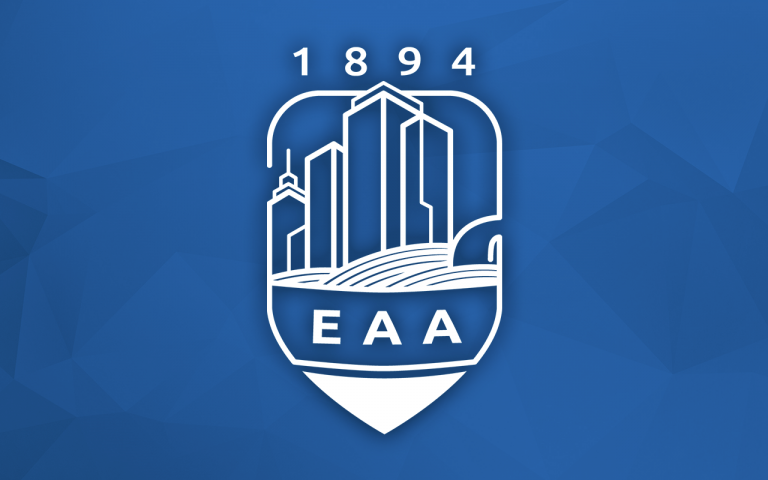 Engineers and Architects Association (EAA)
Labor Representative
The Engineers and Architects Association (EAA) is seeking a Labor Representative with a strong background in organizing.

The Engineers and Architects Association (EAA), founded in 1894, represents 5,800 administrative and technical employees who provide services to over 40 City Departments, including the Harbor and LAWA. The EAA staff is dynamic and provides valuable services to a diverse and growing membership. If you are committed to protecting public services, improving lives, and building power for workers – this job is for you.
Position Description
A Labor Representative is assigned to one or more bargaining units and is responsible for all points of service including but not limited to grievance handling, increasing membership and Union participation.
A Labor Representative represents members in investigative interviews, grievance initiation, appeals, hearings, and other meetings.
A Labor Representative communicates effectively; is self-driven; values research; has strong investigatory skills; is well organized; collaborates well with others; has empathy; and respects timelines.
COVID-19
This position may require in-person meetings at member worksites.
Examples of Duties
1. Resolve workplace grievances informally or through arbitration
2. Represent members in hearings, investigations, and meetings
3. Encourage new employees and nonmembers to join EAA
4. Monitor Council and Department actions
5. Communicate with members through reports and meetings
6. Provide reports and maintain records
7. Recruit members to participate or volunteer in EAA activities
The Ideal Candidate
1. Self-driven with a positive attitude and outlook on life
2. Commitment to build long-term power for workers
3. Ability to resolve complex problems and values research
4. Excellent written and verbal communication skills
5. Meets deadlines and well organized
Preferred Experience
1. Retired or current union member
2. Experience as an official, organizer, steward, or member
3. Experience working for an elected official, government or non-profit
4. Experience with investigations, quasi-judicial hearings, and negotiations
5. Knowledge of labor law, grievance processes, employee benefits
Requirements
1. Commitment to accomplish tasks that may require evenings, weekends, or holidays (e.g., Labor Day)
2. Valid California driver's license, auto insurance, and an automobile
3. Ability to work from home or report to various work locations
4. Proficiency in various technologies and familiarity with web-based applications.
5. Occasionally lift and/or move up to 25 pounds
Salary and Benefits
Competitive salary. The benefits package includes health, dental and vision insurance, retirement plan, vacation time, sick leave, holidays, and allowances.
To Apply
Applicants must submit a résumé, cover letter and references, expressing their interest in employment with EAA. Email Steven E. Belhumeur, Executive Director at belhumeur@eaaunion.org. Applications will be accepted until the position is filled.
This job description is subject to change and does not restrict EAA's right to assign or reassign duties and responsibilities at any time. This is a full-time, salaried, overtime-exempt position. We regret that we cannot respond to phone inquiries. EAA retirees, members, women, & people of color are encouraged to apply.