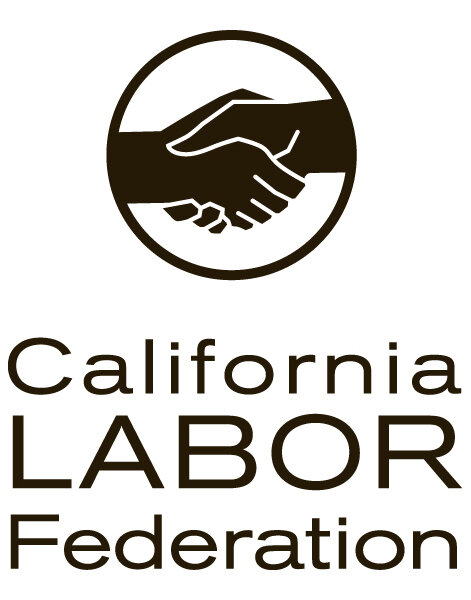 california labor federation
Communications Specialist
POSITION DESCRIPTION 
The Communications Specialist supports the development of strategic messaging to our affiliates, policymakers, and the public to elect pro-worker candidates, advance worker rights and protections through the legislature and administration, hold elected officials accountable, and build the capacity and infrastructure of our unions and central labor councils to win. This position reports to the Communications Director and will be based in either the Oakland or Sacramento office (telecommuting until further notice). 
ESSENTIAL FUNCTIONS 
Participate in strategic communications planning to advance the Federation's internal and external communications goals;

 

Manage Federation's social media presence and provide proactive digital strategy to grow and engage supporters on social media;

 

Create engaging social media content, including video and graphics, to further Federation Digital goals and campaigns;

 

Working with the Director, offer strategic guidance on use of social media and online advertising to advance political and legislative campaigns;

 

Provide social media trainings to affiliates and labor councils;

 

Serve as editor of the Federation blog, write original blog posts, secure posts from unions and allies, cross-post relevant content from other blogs;

 

Manage the Federation's activist email list and work with consultants to provide strategy to grow and engage online activists;

 

Working with the Director, write and disseminate weekly email update. Coordinate content with legislative, political, policy staff and elected officers;

 

Develop materials for use by affiliated unions in their newsletters and trainings;

 

Provide media outreach support which includes writing press releases, advisories, statements, op-eds and pitching reporters and managing Federation press lists;

 

Write brochures, reports and worksite flyers; produce videos and PowerPoint presentations;

 

Provide technical and advisory assistance to central labor councils, state councils, local unions on digital strategy;

 

Provide communications support for events, conventions, and other convenings;

 

Represent the Federation at various meetings and events;

 

Participate in and organize various Federation sponsored meetings and trainings;

 

Work on political and field campaigns, as needed;

 

Maintain confidentiality and honor the proprietary data and property of the Federation at all times.

 
REQUIRED KNOWLEDGE AND EXPERIENCE 
Strong written and oral communication skills;

 

3-5 years relevant work experience;

 

BA or above in Journalism, Communications, Political Science or related area of study;

 

Significant experience with digital strategy, social media, internet organizing and presence;

 

Experience with media outreach and earned media strategy;

 
California Labor Federation Job Description COMMUNICATIONS SPECIALIST 
Understanding of labor, economic, political and legislative issues;

 

Campaign experience – as a union member, organizer or representative, or in political, legislative or social justice campaigns;

 

Firm commitment to the goals and ideals of the labor movement;

 

Experience working in fast-paced, high-pressure environments;

 

Attention to detail with ability to balance multiple tasks working both independently and as part of a team;

 

Strong work ethic with ability to work long and irregular hours, including some evenings and weekends;

 

Knowledge of California political and economic climate.

 
WORK ENVIRONMENT 
This position is currently remote/telecommuting and may be based in Oakland or Sacramento. Significant travel to unions across the state, conferences, and meetings. Work on political or electoral campaigns may require longer-term stay in jurisdiction. 
People of color, bilingual applicants, and women are encouraged to apply. 
Please send a cover letter describing your interest and qualifications for the position, a resume, and a writing sample (1000 words max) by April 1, 2021 to Steve Smith, Communications Director, at hiring@calaborfed.org. 
COMPENSATION & BENEFITS: 
Very competitive salary set by collective bargaining agreement. California Labor Federation employees enjoy excellent benefits including employer-paid health care, dental and vision insurance; a generous leave package; employer-paid defined benefit pension plan and other benefits. 
REASONABLE ACCOMMODATIONS: 
The CLF provides reasonable accommodations to qualified applicants with disabilities. If you need a reasonable accommodation for any part of the application and hiring process, please notify us at hiring@calaborfed.org (510) 663-4001, or Fax at (510) 663-4099. Your request will receive an individualized assessment and will be processed in the order it was received. 
California Labor Federation AFL-CIO provides equal employment opportunities (EEO) to all employees and applicants for employment without regard to race, color, religion, sex, national origin, age, disability or genetics. In addition to federal law requirements, California Labor Federation AFL-CIO complies with applicable state and local laws governing nondiscrimination in employment in every location in which the company has facilities. This policy applies to all terms and conditions of employment, including recruiting, hiring, placement, promotion, termination, layoff, recall, transfer, leaves of absence, compensation and training. 
California Labor Federation AFL-CIO expressly prohibits any form of workplace harassment based on race, color, religion, gender, sexual orientation, gender identity or expression, national origin, age, genetic information, disability, or veteran status.