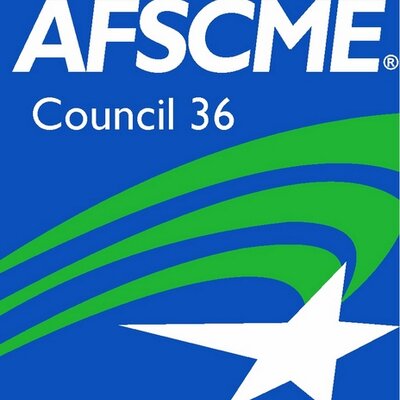 The American Federation of State, County and Municipal Employees (AFSCME) is the country's largest public employees' union.
AFSCME is the largest affiliate of the national AFL-CIO, with more than 1.3 million members and an overall representation of more than 1.8 million public employees in forty-six states the District of Columbia and Puerto Rico.
AFSCME is the fastest growing union in the United States and is committed to achieving employee dignity and improving the working conditions for workers throughout this country.
AFSCME Local Unions in Southern California are joined together in AFSCME District Council 36 to provide professional field representation, coordinated contract campaigns, political action and organizing.
The Local Unions affiliated with AFSCME District Council 36 represent more than 25,000 public sector workers in 60+ Local Unions.
Members in affiliated Local Unions work for county governments, cities, courts, school districts, special governmental districts, and transportation agencies.
This position, assigned duties, and salary are geared towards an entry-level accounting candidate. The position works out of Vernon, CA.
Job Duties:
The employee will work under the title of Bookkeeper, with the primary duties focused on accounts payable.
Keep accurate financial records for the organization.
Pay all bills to approved vendors.
Deposit all monies in the name of and to the credit of the organization into the banks and depositories designated by the organization.
Disburse funds, issue checks and drafts as ordered by the President and Secretary-Treasurer.
Provide an account of all financial transactions.
Calculate and submit payroll, which includes employer insurance and retirement contributions.
Assist the auditors with preparation required reports. Assist with annual audits.
Work at the Direction of the Financial Controller and Executive Director
Must maintain current knowledge of all law and financial practices.
Performs other duties as assigned by the Secretary-Treasurer, Financial Controller and Executive Director
Qualifications:
Associates Degree in accounting, certificate in accounting, or equivalent experience
Experience with accounting software products such as QuickBooks, Microsoft Office suite with emphasis on Excel proficiency
Must be trustworthy, have effective communication and customer service skills
A keen diligence
The ability to plan and prioritize effectively, to manage multiple projects and to meet competing demands and deadlines.
Strong organizational and interpersonal skills are required.
We offer a salary range of $41,000 – $44,000 (commensurate with experience) and excellent benefits.
To Apply:
Send a résumé and references to Attn: AFSCME District Council 36 Personnel Committee at: HR@afscme36.org, with BOOKKEEPER in the subject line.